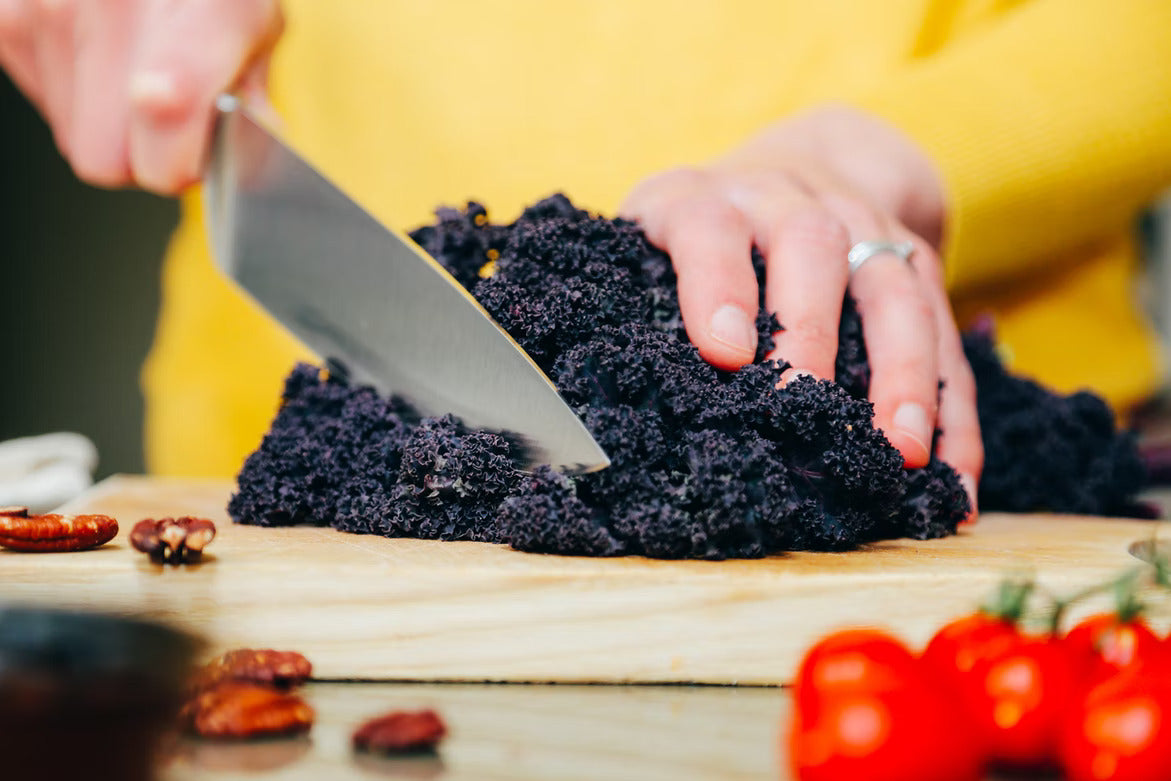 Top5 Kitchen knife stores in Berlin
Discover The Best Kitchen Knife Shopping Berlin Has To Offer
As well as everything else Germany has to offer, it's no surprise that this reputation, effortlessly country is renowned for the blade making prowess. In Berlin, an international city, there are some unique and well-equipped kitchen knife stores to discover. These stores are a chef's and home cook's haven and delight with a huge amount of knife series and other cookware.
A quality kitchen knives is essential equipment for professional chefs and home cooks. The knives can be versatile enough to fulfill a range of kitchen tasks in both the professional and home kitchen. Chefs and cooks need to invest a series of high-quality knives to prepare any meal.
Here is the Local's guide will run through some of the best kitchen knife stores in the capital city that covers its range in all types of kitchen knives and cookware. Knowing the fact that sharp and exceptional quality knives can be used for a range of meal prepping tasks, could fulfill your daily kitchen tasks and would give you a joyful experience when you do every cutting, slicing, mincing, and chopping. Using suitable knives can help a home cook to prepare any meal effortlessly and increase a professional chef's acumen.
You won't be disappointed with these stores. From Germany to Japan to Switzerland, impeccable performance and high-quality knives are produced and sold globally, you will find anything you need in these kitchen knives in Berlin. A word of warning, don't expect to do much shopping on a Sunday, laws still remain in place from a more religious age limiting trade on the day of rest.
Location&Hours
Bergmannstraße 25, 10961 Berlin, Germany
Monday - Santurday 11:00AM-7:00PM, Sunday - Closed
Tele:
+49 3078990610
Customer Review
Reviewer Byron Says:"Excellent and professional customer service. Very wide variety of knives and cutlery to choose from, with affordable starting prices. Whether you are professional or enthusiastic cook, this is the place for you."
Reviewer Jeremy Says:"Affordable sharpening for my knives. Beautiful work. The store is a wonderland of cookware and cutlery."
Reviewer Tor Says:"Nice sorting of Japanese and German knives and cookware. Excellent service."
Location&Hours
Tauentzienstraße 13, 10789 Berlin, Germany
Monday - Saturday 11:00AM-8:00PM Sunday - Closed
Tele:+49 30 403689340
Customer Review
Reviewer Gottfried Says:"Worthwhile a visit! Not a big flagship store more a customer oriented sales store. I ran into a knowledgeable, fun sales clerk and enjoyed learning about new and classic kitchen knives, German pocket knife regulations, and upcycled, high-density cardboard cutting boards."
Reviewer Enrique Says:"Finally a Victorinox store in the city, you don't need to go all the way to Wustermark—I had been waiting for the inauguration of this store since summer and I wasn't disappointed. In the store you'll find four main products: knives, luggage, watches and perfumes. The staff was very friendly and helped me solve my problem with my old knife."
Reviewer LP Says:"Excellent products and services!"
Location&Hours
Monday - Saturday 10:00AM-8:00PM, Sunday - Closed
Tele:
+49 30 20143325
Customer Review
Reviewer Steve Says:"Good service."
Reviewer Heiko Says:"Always find a little something for my kitchen. This time it was cheese knives. Good quality for a good price."
Reviewer Florian Says:"Tidy store. Nice staff. They have everything from butter knives to exotic kitchen appliances."
Location&Hours
Monday - Saturday 10:00AM - 7:00PM, Sunday - Closed
Tele:
+49 30 8813315
Customer Review
Reviewer Ara Says:"There are so many knives. I could see many items and compare to knives. This was very nice. best thing is that employees are very kind. He explained to me many details of knives
Reviewer Tony Says:"Excellent advice from salesperson. Helped with the Global Blue tax refund too to make the process easy."
Reviewer Tadeu Says:"I sometimes buy things here just because the staff is very kind, respectful and mindful!"
5.Pan-Messer
Location&Hours
Monday, Wednesday,Thursday,Sunday- Closed
(Ascension Hours might differ Day)
Tuesday,Friday,Saturday 11AM-6PM
Customer Review
Reviewer Ara Says:".best knives in my kitchen drawer I must say! Sharp and very good to handle! Really a pleasure to work with! Also the variety of the handle is awesome, beautiful wood! Great!!!!"
Reviewer Olivia Says:"I don't remember using other knives since 9 years.once you have one you just want more! For this top quality, super affordable!"
Reviewer Earth Says:"I use Pan Knives in my kitchen for cooking and in my company to cut my soaps by hand. I love them, they are good quality, sharp and will last a lifetime."
When you looking for a kitchen knife in Berlin, you definitely don't want to miss the chance to study the glorious history of manufacturing knives in Germany. Here's a quick rundown of the city Solingen, Germany--The Centuries-old City of Blades.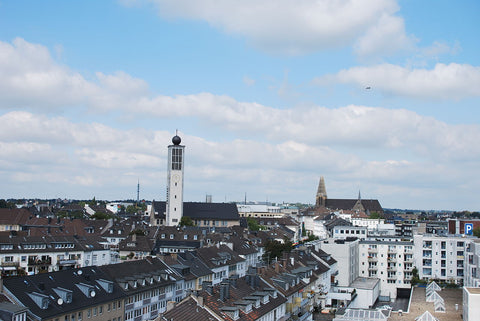 Solingen is a city in western Germany in the North Rhine-Westphalia region. The city has had the addition of "City of Blades" since it has a long tradition and has been renowned for the blade making prowess of top quality craft of swords, daggers, scissors, manicures, and pedicures, razors, knives, and surgical and industrial cutting instruments for centuries.
Thanks to high-quality materials and distinguished craftsmanship, Solingen has been considered the center of the cutlery industry for centuries for the advanced quality, durability, and impeccable performance of its exceptional products. German craftsmen dedicated their lives to perfecting their craft and skills and numerous factories organization in Solingen were early adopters of the state of the art machines and techniques to achieve a high level of quantity and uniformity which established the inevitable supremacy in the cutlery industry all over the world.Solingen earned its worldwide reputation and secured it's dominance in the cutlery industry over the last 700 years.
To date, in the 1960s Germany was responsible for 60% of the worldwide cutlery, and 70% of that was produced in Solingen. Many of the powerful companies and guilds in the world come from Germany. It shows that more than 90% of the German companies in the cutlery industry have come from Germany, based in Solingen.
Solingen is the heart of Germany's iron and steel production. A number of the Solingen, Germany, brands have been around for over a decade. Even more of the brands have been around for over 100 years.