--10 Highest-rated restaurants you should be booking
Content List:
Looking for a fun and festive way to celebrate Fourth of July this year?
Whether you want to try some amazing cuisine around the world, see some of the nation's top musical entertainment, enjoy live music from local bands, jam out with friends at a concert, discover a world-renowned art museum, plan a night out at fashionable bars or nightclubs, or of course there's always shopping, from high-end department stores to unique designer boutiques, West Palm Beach has it all.There are countless excellent fairs and festivals for you! These vibrant pieces of West Palm Beach are what awaits the fortunate visitors to West Palm Beach, Florida!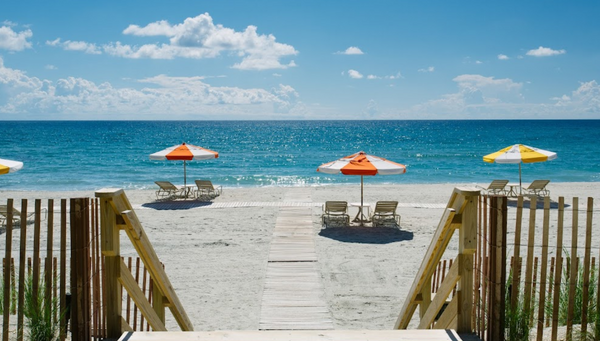 Then be sure to check out 4th on Flagler annual event in West Palm Beach, Florida!The event is South Florida's one of the largest spectacular free outdoor Independence Day celebrations, featuring an 18-minute stunning fireworks show over the Intracoastal Waterway.This annual event features a variety of fun activities for the whole family to enjoy, including live music, roving entertainment, holiday-themed food and drinks, and of course, a spectacular fireworks display.
Looking for the best places to eat in West Palm Beach, FL? Look no further! Here are our top-rated restaurants in the area, perfect for any occasion.
Whether you're looking for a casual spot to grab a bite, a light meal start your day, a fine dining experience, a momentous occasion to celebrate, a romantic date, a relaxed lunch with family, and the like.West Palm Beach has it all. And with so many great options to choose from, you're sure to find the perfect spot for your taste and budget.
So start to plan your sightseeing adventures and make all your superb choices of the best places to eat in West Palm Beach to celebrate Independence Day. Read on to find out!
1.Galley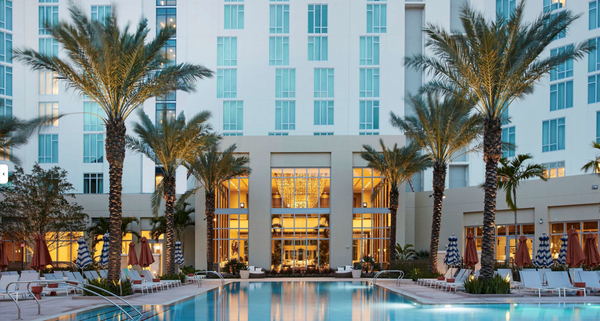 Galley, a friendly and authentic grill house and bar nestled inside the beautiful Hilton West Palm Beach. Featuring the finest meats and freshest ingredients, enjoy a wide variety of specialty dishes, unique twists on classic fare and a dash of international cuisine. Executive Chef Guillermo Eleicegui highlights his Argentinian roots with bold flavors and techniques. From the lush outdoor patio and expansive fire pit to the artful dining room and wood burning grill flavors, this unforgettable experience awaits.
Information
Hilton West Palm Beach600 Okeechobee Blvd. West Palm Beach, FL 33401
Monday-Sunday 4-10PM
+1 561-231-6100
Customer Review:
One foodie Says:"The service was impeccable- thank you Joseph! The food was delicious and we tried different items from baba to steak to salmon to pizza. Each dish was flavorful and fresh. Let's talk about the ambience - fabulous fire pit and patio. It couldn't get better but wait it does. We got home - not staying at the hotel - and My aunt only had one earring. Called the restaurant and Kate had found the earring in the lobby, turned it to security. Earring found and returned same night. Thanks a million Galley! "
One foodie Says:"We had a lovely dinner at Galley! Highly recommend starting with a cocktail (had the smoked old fashioned and the very spicy margarita!). Excellent service (ask from Bram!) and ambiance, would recommend dining outside. Tuna tatami and steaks were great. Will be back!"
One foodie Says: "Outstanding experience - great vibe and atmosphere - fantastic service - bartender Hauk remembered me from a visit 2 years ago! Both Ashley & Nancy behind the bar were very friendly, professional and attentive. Fantastic menu and food offerings! We had the mushroom & truffle flatbread (simply amazing flavors) and the lobster rice rolls (a great taste experience) - we wanted to try almost everything on the menu - we will certainly be back again. Nice job Galley team and Hilton!"
2.Agora Mediterranean Kitchen
Agora Mediterranean Kitchen serves a variety of Mediterranean specialties with a focus on Turkish preparations.You can enjoy a delicious meal and drinks in gallery-style restaurant, with a view into the workings of the kitchen, or outside on the patio.The atmosphere here they have created at Agora is lively and fun.The want eating here to be a comfortable and memorable experience for locals and visitors alike!
Information
2505 N Dixie Hwy, West Palm Beach, FL 33407
Friday-Saturday 5-9PM
+1 561-651-7474
Customer Review:
One foodie Says: "We felt special from the moment we stepped in. The food was AMAZING and the service was spectacular. The belly dancer was one of the best I've ever seen. Great fun environment. We had a blast, but most of all, the food can't be beat. Phenomenal experience!"
One foodie Says: "Great casual restaurant in Northwood. We have been here several times and both experiences have been outstanding from the owners, to the servers, to the food. We tried it ourselves first then brought guests. The lamb on flat was just the right spices and the lamb shank fell off the bone. We also enjoyed the belly dancer and the baklava was the best I've ever eaten. We all enjoyed the experience. Will be returning."
One foodie Says: "Agora has been a top restaurant on TripAdvisor for several years and well deserved. We went on Friday night with our two little boys. We were warmly greeted by the owner and brought to our table. Service all night was very attentive. Food was fresh and full of flavor. Huge variety of Turkish food to chose from even our kids tried some new foods. The belly dancer was a nice surprise. Portions are good size so plan ahead for that."
3.Okeechobee Steak House
Okeechobee Steakhouse was founded as Okeechobee Drive-In in 1947 by the Lewis family.Featuring flawlessly executed recipes and impeccable presentation, their made-to-order menu is inspired by old-fashioned flavors and culinary traditions. Their hand-cut steaks and seafood dishes are always served with fresh seasonal produce, just like in the good old days.
Information
2854 Okeechobee BlvdWest Palm Beach, FL 33409
Weekdays
Lunch 11:30 am - 3:00 pm
Dinner 3:00 pm - 10:00 pm
Weekdays
Saturday 4:00 pm - 10:00 pm
Sunday 4:00 pm - 9:00 pm
+1 561-683-5151
Customer Review:
One foodie Says: "Very good service, excellent steak and potato, good salad. Very enjoyable meal. Complimentary valet parking was a breeze. The only minor comment is the bread is not up to the same standard as everything else there. We will return"
One foodie Says: "This is steakhouse which deserves its great reputation. We were 4 for dinner and we had three cuts of delicious meat. Prepared to our individual tastes, it was a terrific dinner."
One foodie Says: "Happy hour bar menu was decent. Staff was attentive and helpful. Sliders were good, hold the jam topping. Steak sliders were good, did not like marinade that was on it, quality steak."
4.Havana
Best Cuba food in town.Voted best Cuban restaurant and best Cuban sandwich in palm beach county.Cuban food is influenced by its history.The Spanish colonization, the arrival of African slaves, and the neighboring Caribbean countries have shaped the Cuban cuisine over the years. Arroz con pollo, Ropa vieja, and Picadillo are some of the famous traditional dishes of Cuba.Cuban cuisine is a fusion of Spanish, African, and Caribbean cuisine. Cuban recipes share spices and techniques with Spanish and African cooking, with some Caribbean influence in spice and flavor.
Information
6801 S. DIXIE HWY, WPB FL. 33405
Monday-Friday 11AM-11PM
Saturday-Sunday 11AM-12AM
+1 561-547-9799
Customer Review:
One foodie Says:"Had a hard time finding the full menu - it's a place with lots of regulars - but the food is great and generous portion, Cuban sandwich excellent, and coffee drinks were perfect. Thank you!"
One foodie Says:"When you drive up to the building you can just tell it's "The Spot" to be at. complete with the outside walk up window and inside its two stories with plenty of seating. I was created promptly and seated immediately. Service was prompt and friendly. The food was really good and I loved the Cuban flan for dessert. Great place to stop for dinner!"
One foodie Says:"Visiting with friends, at dinner elsewhere, and they took us here for Cuban coffee and dessert. You drive up and it is an interesting vibe, people all over the place outside on the sidewalk. You walk up and order through the takeout window. Then grab an outside table and enjoy."
5.Flagler Steakhouse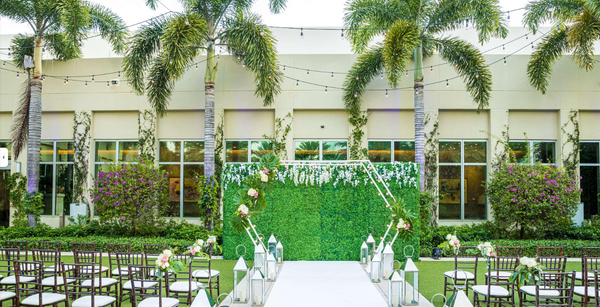 Down the resort's picturesque, palm-lined drive sits Flagler Steakhouse, a fresh take on the classic American chophouse.Tuck into a table and explore our celebrated menu, anchored by the finest selection of USDA prime cuts—a mere 2% of all sourced beef—and expanded with Italian specialties, savory sides, and lighter options like fresh fish, salads and more. Come early or stay late and enjoy a cocktail or nightcap at the handsome bar.
Information
Open daily 5:30PM-9PM
+1 888-273-2537
Customer Review:
One foodie Says: "This was an exceptional dining experience on every level. First Class decor and service was evident from the beginning of the meal. The restaurant is across the street from The Breakers, and a shuttle is provided out by the fountain. Tip: book in advance.My steak was amazing-it was a large portion and cooked to perfection. We wife had the Filet and it was a perfect size for her."
One foodie Says: "Had an amazing evening. All of us had the filet and they were cooked to perfection and well seasoned. For appetizers, one couple ordered the Jumbo lump crab meal Louis. It was phenomenal. Highly recommended. Generous amounts of crab abs an amazing flavor. It's a must have. The Caesar salad was great as well… with (you have to ask for it) anchovies… Dessert, we went with the warm chocolate Cho cookies abs weren't disappointed. Expensive, but well worth it. Great service as well."
One foodie Says:"I believe this to be the best steakhouse in all of South Florida. We eat out often and this was by far the best. The service and the food is outstanding and I would not hesitate to go here if you are looking for fine dining/steak in the Palm Beach area. It is also across the street from the beautiful Breakers Hotel which is an added bonus. Enjoy. We will definitely return again and again."
6.Il Bellagio
Located at the base of the historic Harriet Himmel Theater in Rosemary Square, Il Bellagio captures the experience of dining in an authentic Italian "piazza." Directly facing the spectacular Water Pavilion West Palm and The Wishing Tree, the restaurant serves delicious Italian cuisine in a casual and vibrant atmosphere. Contemporary interior design is highlighted by a back lit honey gold onyx bar with rich wood tones and a copper weave ceiling. The dining room features layered marble columns, a porcelain tile floor with wood grain inlays and custom made wall sconces and pendant LED lights.
Information
600 S Rosemary Ave Suite 170, CityPlace, West Palm Beach, FL 33401
Open daily
Sunday-Thursday 11AM-10PM
Friday-Saturday 11AM-11PM
+1 561-659-6160
Customer Review:
One foodie Says: "Dinner was absolutely delicious. Prompt service! Appetizers and starters were excellent with a great selection. Clean - very nice atmosphere. Inside and outside dining. Highly recommended!"
One foodie Says:"We happened to be walking in downtown West Palm Beach and went through the Square and chose here to eat. We were not disappointed. Even though we did not have a reservation, we were seated promptly and outside as we had requested. our two waiters were very good and attentive but not overbearing which was nice. The food was very very good and I would definitely come back again. By the way the tiramisu is the absolute best tiramisu I have ever had in my life. And I have had a lot of tiramisu!!"
One foodie Says: "Warm breeze outdoor seating trees changing colors, just a great atmosphere and even better food. Appetizers and salads were great and portion were generous, tuna and salmon were superb. Desserts all were thumbs up you have to try the key lime pie! 9 out of 10"
7.Pistachio French Bistro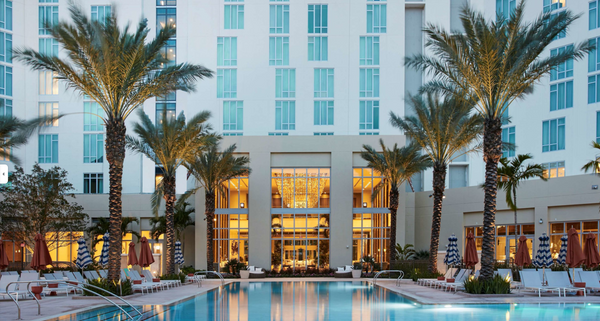 With over 15 years developing his craft, PISTACHE Chef de Cuisine  Michael Burgio is an accomplished culinary professional with a vast knowledge of classical cooking techniques and modern flavor profiles. A graduate of Florida Culinary Institute, Burgio's gastronomic repertoire includes classic French training honed as Executive Sous Chef at Café Boulud Palm Beach as well as experience in a diverse range of culinary cuisines executed as Sous Chef at Addison Reserve Country Club. Burgio joined the Titou Hospitality team in 2021 where he steers the direction and execution of one of West Palm Beach's most popular kitchens.
Information
101 N Clematis St Suite 115, West Palm Beach, FL 33401
Monday - Sunday
4:30 PM - 8:30 PM
4:30 PM - 8:30 PM
+1 561-833-5090
Customer Review:
One foodie Says: "The entire experience was delightful. I don't know what to say about which was better: the food, the service, the ambiance. Let's say all of it was outstanding."
One foodie Says: "We went with another couple and stared with an amazing shared charcuterie platter. The outside seating was pleasant - not at all like restaurants that seat you in the parking lot. I was able to get a delicious gluten-free meal with no after effects. We will definitely go again."
One foodie Says: "We stumbled onto Pistachio on a mid day and found delicious food and nice service. We really enjoyed the Nicoise salad at lunch and the mussels, and came back for dinner for the duck breast and escargot. We could have continued to return to try more. Marc is a great host, and service was excellent."
8.Bimini Twist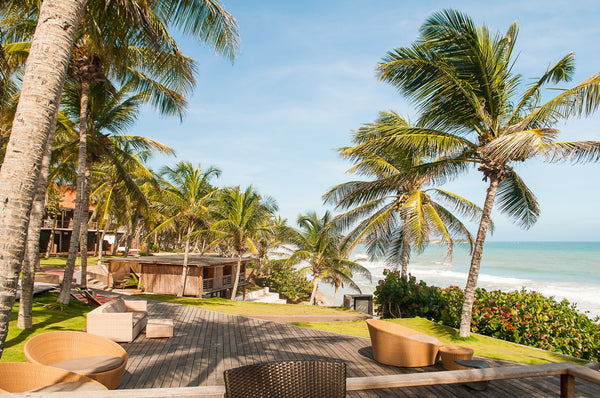 Bimini Twist, one of South Florida's most delicious traditions, was established in 2002.Known for it's Seafood, Steak and Chops.Winner of the "10 Best" and "Best of the West" awards. Free parking. Still serving large portions at fair prices!Specializing in the freshest Seafood from around the globe, along with Certified Black Angust meats and Chops and even Pasta - there is something to please every pallet. Step beyond the tiki torches and palm trees and come inside for an experience you won't soon forget.
Information
8480 Okeechobee Blvd Ste 1, West Palm Beach, FL 33411
Monday - Saturday 5:00 PM - 9:30 PM
Sunday 5:00 PM - 10:30 PM
+1 561-784-2660
Customer Review:
One foodie Says:"Very busy for a Thursday evening even when our reservation was at 8pm! Food was delicious! Got the yellowfin snapper with lemon and butter sauce and it was very good! Plus had a shrimp sampler appetizer that was equally as good! Would recommend for the ambiance and food!"
One foodie Says: "The Food. Unbelievable! We had the Grilled Octopus and Shrimp Sampler to start.Lobster Newburgh, Twin Tails and Maple Mustard Salmon. All perfectly cooked and nice and hot!. You Must Try The Spinach Maria! For dessert, we had their signature Bread Pudding. All WAS fantastic. Glad we came back. Telling everyone we know!"
One foodie Says: "First time visit. Went for mothers birthday and we really enjoyed it. The location is very nice. The food was fantastic and the service was great! Would not hesitate to recommend for anyone."
9.Torero's Mexican Cuisine
Torero's offers authentic Mexican Cuisine. All the flavors from Mexico cooked with vegetable oil.We prepare our food fresh using the best ingredients. Always great food paired with awesome drinks to enjoy.
Information
911 Village Blvd #801, West Palm Beach, FL 33409
Monday - Sunday11 PM - 11 PM
+1 561-242-2800
Customer Review:
One foodie Says: "This restaurant was everything you could want! The salsa was super good to start with. The service was fast and helpful. The menu is good value. The serving sizes for the food are large! I had the seafood enchiladas and I enjoyed every bite! I would come here again!!"
One foodie Says: "The food is very good. For Florida exceptionally good Mexican food. The prices are surprisingly economical. The service is excellent. A very good value!"
One foodie Says: "Good service and food. Ate outdoors and their taco salad and fajitas sampler was very good. Also a Happy Hour from 4-7 daily with reasonably priced drinks. Would definitely go back and recommend."
10.Kabuki Sushi Thai Tapas
Awarded "A" Grade from the Palm Beach Post and Zagat Rated Asian restaurant with Sushi Bar, Kabuki offers Thai and Japanese cuisines plus exotic cocktails from the Full bar.
Information
308 Clematis St, West Palm Beach, FL 33401
Monday - Sunday 11:30PM - 10PM
+1 561-833-6349
Customer Review:
One foodie Says: "Excellent sushi, very reasonably priced. We had a boat of sushi and several very interesting dishes. There were five of us and everyone was very happy with the food. We highly recommend this restaurant"
One foodie Says: "Excellent sushi for a fair price. Attentive service. Very pleased to know exactly where to get good sushi in West Palm Beach!"
One foodi Says:"We are here in October 2020 the first time & have been several times, since.We really enjoy dining here. The sushi is fresh & delicious & the service is always great.We like the atmosphere al fresco & in the dining room as well.Can't wait to go back!"