Why So Many Chefs Today Boost Eccentric Tattoos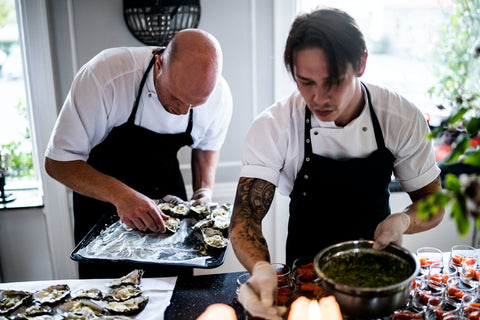 Back in the old days, tattoos used to be highly associated with rock stars, singers, and those with eccentric souls in the art industry. However, with time, this trend has spread rapidly. Other than rockstars and musicians, today, we will also find tons of trained chefs playing around with the idea of ​​tattooing different parts of their bodies. This trend has gradually turned into an investment for these individuals and helps them display their passion. But, what has given birth to this obsession with tattoos?
For chefs, tattooing their body is less about the doodling or drawing the display and more about channeling the passion in their personalities and expressing it uniquely. With tattoos, these individuals wish to display their experiences and stories to the world but in an eccentric manner that makes them stand out from the crowd.
Latest Trends in Tattoos
· Classic Coverups
2021 brings with itself tons of uncertainties. However, there won't be much of it when it comes to tattoo trends. One of the biggest tattoo trends in the industry right now is the classic coverup trick. While back in the old days, coverups were used to erase old mistakes, today, these are used for redefining one's interest. Tato lovers worldwide are now taking a step back to gauge what they can alter and change. Once detected, the aim is to then cover it up with another design that takes the lead.
· Statement Designs
Various artists, be it chefs or musicians, seem to be into the concept of incorporating huge statement pieces on their bodies. From peacock designs to faces of influential people, the trend of micro tattoos seems to be getting overshadowed by statement designs. These people think big, and it shows by the ink on their bodies!
· Astrology
Astrology tattoos are a classic, and it doesn't seem like they'll be going away for quite some time now. A growing trend over the past couple of years, astrology tattoos add an element of mystery and give a celestial aura. People nowadays tend to gravitate towards tattoos of moons and stars and even get the entire planet system on their arms.
Cons of Tattooing
Getting inked is inviting for many, while tons of naysayers can't help but get skeptical over the idea of ​​getting something imprinted on their body forever. So why should one not get tattoos? Why are the points these naysayers raise? Here are some idiots to inking your body.
· Presence of Allergies
Firstly, right off the bat, there is the threat of allergies to tackle. Just a change in your face wash can trigger acne; what would be the after-effects of ink on your skin? Getting tattoos is especially risky for individuals who have sensitive skin and are vulnerable to rash and itchiness. While preventive measures can be taken to tackle this issue, it is still a pretty dominant hurdle and con.
· No Blood Donation for You!
If you are interested in helping those around you by donating blood, you should never get tattoos. People with ink on any part of their body, no matter how big or small, cannot donate blood at all under any circumstance. However, some states allow you to donate your blood at least after a year since you got inked. Make sure to check in with your state policies.
· Infections and Contaminations
A very major con of getting your body inked is the risk of infections and contaminations. While this is not something that everyone experiences, it is still one to keep in mind. Tattoo parlors that utilize used needles can cause various infections, including deadly ones like Hepatitis.
Inspirational Top 10 Chefs with Tattoos
The tattoo craze among chefs is real! Here are the top 10 chefs out there who have proudly decorated their bodies in unique and colorful ways.
1. Sean Brock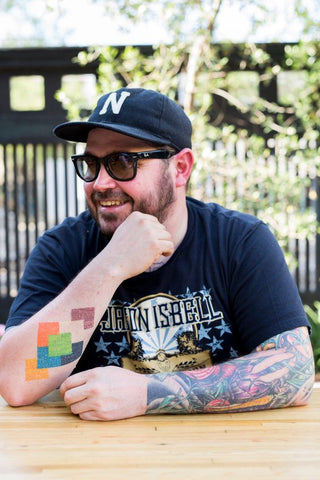 A chef for the Cuisine of the Southern United States, Sean has inked his body in various places while showing off his cooking skills at Charleston and McCrady's Restaurant.
2 Michael Voltaggio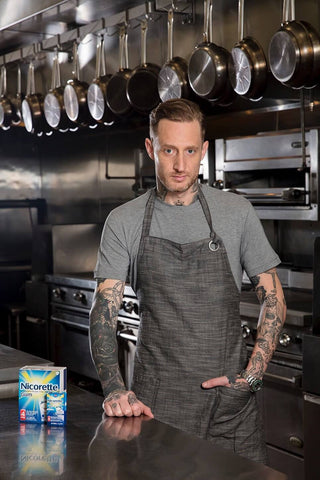 An American chef, Michael was the winner of the 6th period of Top Chef and is known for his sensitivity and triumphs in the cooking world.
3. Jeff Mahin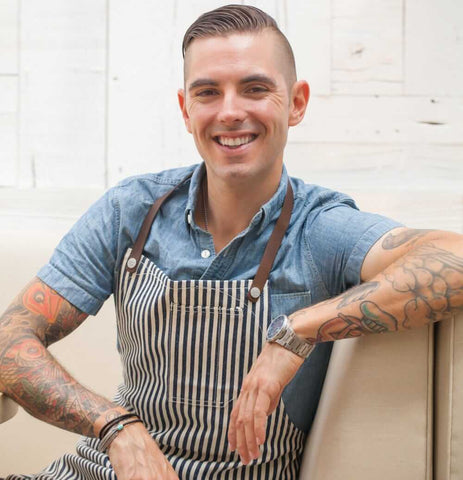 Starting his professional culinary right at the age of thirteen, Jeff knew what he wanted, and he grabbed it without any hesitance. He is the owner of M Street Kitchen and was awarded the 2014 Star Chefs Rising Star Restaurateur Award
4. Michael Symon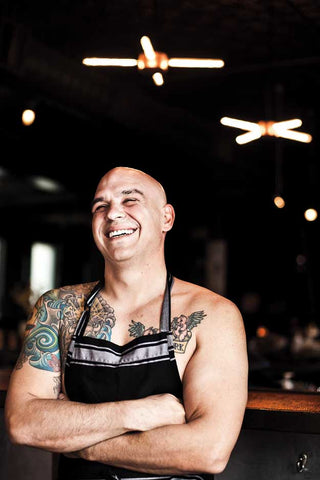 Michael Symon is yet another eccentric individual known to show off his extravagant personality through his exceptional cooking and tons of tattoos.
5. Kristen Kish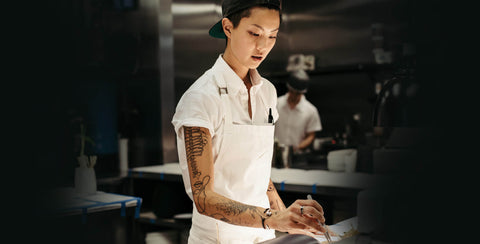 Kristen went to Le Cordon Bleu and has worked in highly reputable positions, including Stir and Sensing, while owning unique tattoos.
6. Hugh Acheson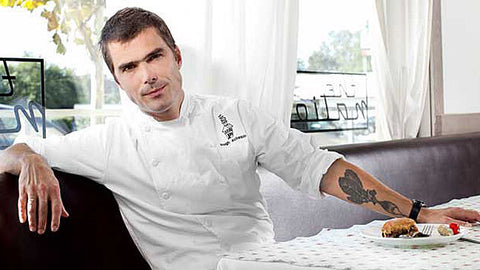 A writer, Hugh has published, Pick a Pickle: 50 Recipes for Pickles, James Beard Foundation Award-Winning Cookbook a New Turn in The South, and others.
7. Jessica Gelt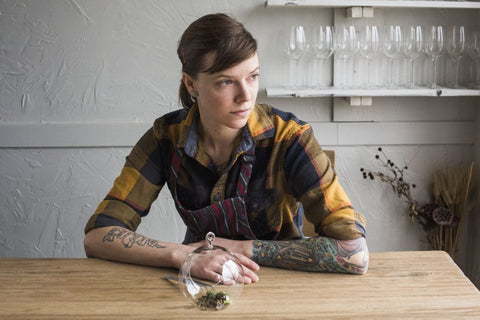 Another inspirational cook is the eccentric Jessica Gait. A lover of jump bars, martinis, and art, Jessica has various colorful tattoos on her arms that make her stand out.
8. Jefferson Rueda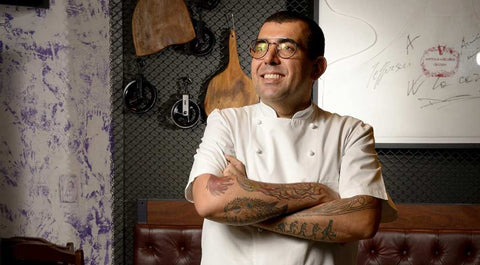 Jefferson Rueda, a chef from Sao Paulo, trained at Le Cordon Bleu, also likes to display his exciting personality through ink on his body.
9. Illiana Regan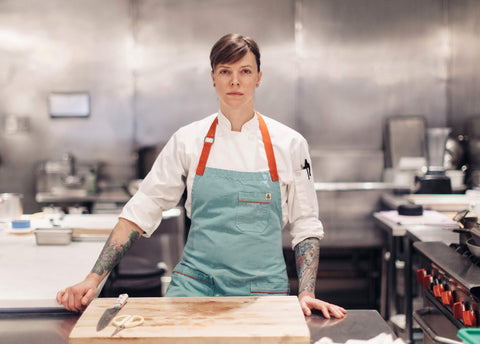 Illiana started as a dishwasher and then earned her way to the top with her dedication and attention to detail for sensitive dishes. She is also known widely for her tattoos.
10. Justin Girouard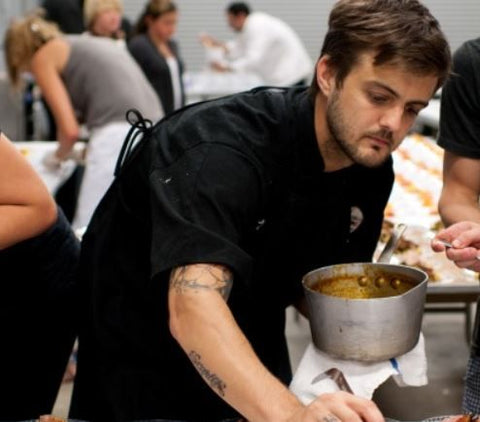 Justin, too, began by washing dishes. However, his passion successfully landed him as a cook at Stella. Justin's tattoos speak for his personality!
What Kind of Tattoo Should You Get?
Tattoos are like a forever commitment, so what should you get? The trick is to let the trends go and pick what resonates with you. Since trends come and go all the time, you need to make sure you don't end up regretting what you get. Dig deep and find out the things that excite you. You will never regret getting something inked that holds an important place in your heart.
More Tattoo Ideas
If you are on the lookout for inspiration, there are tons of ever-green tattoo ideas you can think about. For instance, plants, flowers, greenhouses (if you want something big), ferns, psychedelics, astrological signs, etc., are just some that you can get.